FAQ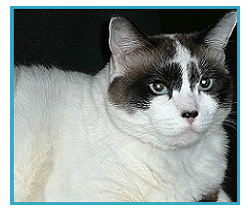 Do you require a set of house keys?
Yes, we require two sets of working keys from every in-home pet sitting and/or dog walking client. Keys are to be given to us at the time of the initial consultation. One set of keys is for your pet sitter and the other set is to be held in our office for emergencies, lockouts or in case your keys should break or fail to work in the lock. We can't use a garage door opener system as a main entry.
____________________
How do you collect payment of services?
All payments are due prior to services being rendered. Regular daily in-home pet visits and dog walks can be left at the beginning of the week.  Any cancellations will have a credit for future visits.
____________________
Will I get the same sitter each time I'm away?
We prefer and make every attempt to maintain the continuity of the same sitter and will do everything possible to that end. If that person is for whatever reason not available, then another of our sitters will provide service for your pet(s). We can set up a Consultation with any substitute pet sitter to review with you any and all pertinent information.
____________________
Can I hire my pet sitter directly or order service directly from them without contacting WoofPurr.la and Friends main office?
No. Our sitters are not allowed to accept orders for service directly from either existing or new clients. We ask that you do not put them in an uncomfortable position as this is part of our company policy.  They are not allowed to accept future visits directly either. Please contact Woof Purr directly or they will direct you do the same. Either phone, email ,text or our on-line reservation system are available for that purpose. Thank you for your cooperation on this policy.
____________________
How do we sign up our pet(s) for services?
You can complete the consultation information or give us a call and we can schedule an initial meet and greet orientation at a time most convenient to you. This meeting normally takes approximately 30 minutes. Once you have scheduled your Meet & Greet, please complete the required new client forms which include a Pet profile, Client Agreement and Urgent Veterinary Authorization prior to our meeting so that we can begin the evaluation process once we arrive at your home. This will also allow us to spend more time getting to know you and your pets. Understanding you and your pet's special needs and focusing on your questions and/or concerns is extremely important to us! We want you to be completely assured and comfortable with our service.
____________________
What emergency plans do you have in place?
We maintain every pet's detailed information during each outing they participate in. This includes the owner's contact phone numbers, your pet's veterinarian and medical history. We also will have the consent forms which have been provided to us.
____________________
Do you need to contact WoofPurr.LA when you return home from your travels?
YES, absolutely. This is a requirement for service. You may do so by phone, e-mail or text. All of our contact information is provided to you at the time of our initial meet & greet/consultation. In the event that your return is being delayed for any reason, please let us know ASAP so that we can make arrangements to continue service for your pet(s). The safety of your pets is our primary concern. We do everything in our abilities to ensure their safety. We believe that your pets needs to be visited the number of times agreed upon during a day. While we certainly anticipate that you will be arriving home on the date you provide to us, we understand that their will occasionally be circumstances beyond your control that will prevent you from returning on the indicated date. If this happens, please call us and we will absolutely extend past the predetermined visits to care for your pets. We ask that you call us, e-mail or text when you arrive home. We will also leave a small note card reminding you to call. This covers an unforeseen event in which you do not arrive home and cannot notify us of this situation. If WoofPurr.LA  does not hear from you prior to your arrival date, we will automatically extend your visits to ensure the safety and welfare of your pets. If you arrive at your home, and you are either at home or have arranged for other care for your pets, we will charge you for an extra visit and any other charges that might apply.
____________________
Do your dog walkers ever take dogs off leash during walks?
Absolutely not. We do not walk dogs off leash. We strictly adhere to all city and local codes. This is for the safety and security of your pet and is not allowed by our insurance carrier.
____________________
Who will have access to my home?
WoofPurr.LA will be the only parties with access to your home. All keys are kept in a secured safe when not in use and no address or other personal information is attached to your keys. We are fully bonded and insured and copies of our certificates are available to you by request.
____________________
Do you allow for our dog(s) to meet and greet other neighborhood dogs should we permit it?
No. We never allow for dog-to-dog greetings under any circumstance. Even though your dog may be quite socialized and friends with other dogs in and around your neighborhood, we cannot take any chance that an incident could occur, nor will our insurance carrier permit same.  We never allow people to touch dogs as well.
____________________
Does WoofPurr.LA handle and take care of all types of dogs?
With the exception of our puppy services, each dog must be at least six months old, licensed, fully vaccinated (Rabies, Distemper, Parvovirus and Parainfluenza (DHPP), Bordatella), neutered or spayed, up to date/current on monthly flea and tick medication, non aggressive and well socialized. All dogs seven months of age and older must be spayed or neutered in order to participate in overnight boarding and dog daycare. Documentation of up to date vaccinations, flea and tick medication and spay and neuter certificates will be required. We at WoofPurr.LA and Friends respect and love all dog breeds, however we must respectfully decline several breads in particular that statistics reflect are capable of aggressive behavior. Those breeds are: American Pit Bull Terrier, American Staffordshire Terrier, Chows, Staffordshire Bull Terrier, Rottweilers and Doberman Pinschers. We also reserve the right to deny service to any other dog that displays aggressive and extreme non-social behavior as determined by one of our handlers.
____________________
All dogs are required to be free of any condition which could potentially jeopardize other dogs including fleas and ticks. Owners will certify that their dogs have not harmed or shown any aggressive or threatening behavior towards any person or dogs and that their dog is free of fleas and ticks. We always conduct spot checks for all dogs for the health and well being of both dogs and owners alike. For all cats, Feline vaccinations are required and include Rabies, Feline Viral Rhinotracheitis, Calcivirus and Panleukopenia (FVRCP). These can all be either 1 or 3 year vaccinations.
____________________
What do you do in case of illness or injury?
We will assess the situation to determine what plan of action is best to take. Our concern is always what will be best for your pet. Depending on the situation, we will either rush the pet to the closest veterinarian or, in a non-emergency, we will make every effort to take them to your designated veterinarian. We will always attempt to contact the owner to get their permission for our chosen course of action.
____________________
Is there a specific kind of collar my pet must wear during participation in any provided service?
WoofPurr.LA does require all pets to wear a collar with an ID tag including your name and phone number.  We highly recommend the Martindale collar.
____________________
Are you insured?
We are fully insured and bonded. Our certificates of coverage are on file and available upon request.
Are you licensed?
WoofPurr LA is fully licensed in the state of California.
____________________
Do you offer any referral incentive?
Yes, we do. Refer someone to WoofPurr LA and get rewarded! After they become a client, book and complete their appointment, you'll get a $20 credit towards your next service you book with us. You must mention the person's name referred to us via phone or e-mail no later than 15 days after their completed appointment. If the person you refer cancels their appointment you will not receive the $20 credit. You may refer as many new people as you like.
____________________